During the COVID-19 situations, many schools are facing a major problem to manage the school activities as well day to day work. Managing conversation between school and parents is difficult and a very big issue. Manage student data, student activities, fee collections, teachers and student attendance, etc. work is difficult to manage in COVID-19 situations because of lockdown and they do not meet each other.
CAMPUSDEAN provides the best solutions to the school facing the problem during COVID-19 time. CAMPUSDEAN is an online school management software system that manages daily school activities like student admissions, student details, attendance, exam management, fee collections, employee leave management, payroll, appraisal, etc. CAMPUSDEAN online school management system manages daily school activities and data on cloud servers.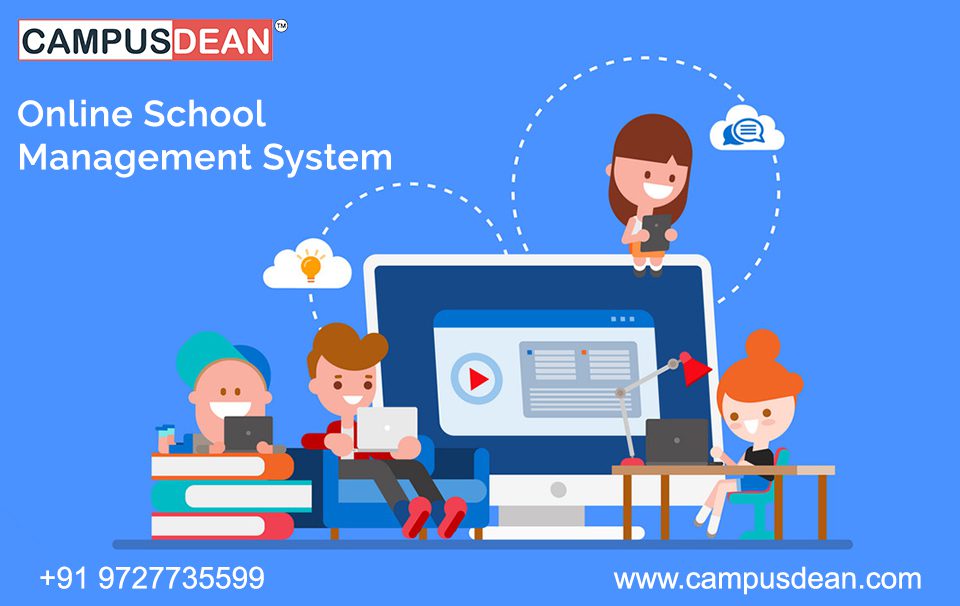 Here are some points which shows you how CAMPUSDEAN online school management system software help you to manage the entire school work
Manage online student data on a cloud server so teachers and school access the data anywhere anytime

CAMPUSDEAN is a user-friendly school management software that helps to manage work, a conversation between students, parents, teachers and schools.

It is a cloud-based school management system so manage multiple school information is very easy

in a one-click view all summarized data like student results, employee leaves, total fees collections, over all school results etc.

24 by 7 all data available so anyone can access the data who have login rights. 

CAMPUSDEAN provides mobile applications for teachers and students so they can easily manage the data and pass the information.

Through the mobile applications teachers, parents and school management get in touch so if any reports for each activity going in the school starting from admission to accounting.

Online payment is a very good option during the corona virus or lockdown so parents can now pay online school fees through the mobile app.

CAMPUSDEAN is complete online school management software is helpful to conduct online exams and provide instant results.

During COVID-19 online classes are very helpful to provide education. CAMPUSDEAN  Virtual Classroom is very convenient option to provide online education to the school students

Security of online data is very important. CAMPUSDEAN ensures the privacy of student and school data.

Online school management systems help to reduce paperwork, manual work and save time.
There are lots of benefits of the CAMPUSDEAN school management software system. For the online school software demo contact to the team. And we sure you will like the features of CAMPUSDEAN which is India's best cloud based school management software system.