The Teacher Mobile Application
CAMPUSDEAN has designed 'Mobile Apps for Teachers' exclusively for teachers to make their tasks easier and increase their proficiency. It has made a complete reformation in the communication system between the stakeholders of the school. This app for teachers helps them to save time. The repetitive tasks of the teachers are eliminated by the Reports Module where automated reports and certificates are generated with just a few clicks. 
This online mobile app for school teachers facilitates them with 
Marks entry
Notifications
Photo gallery
Lesson Planning
Take attendance
Teacher timetable
Student homework
Access their attendance
Apply & Approve leave
Online leave application
Check the duties assigned
Leave Approval to students
Check the number of classes
Approval of Student's leave request
Check their timetable from any place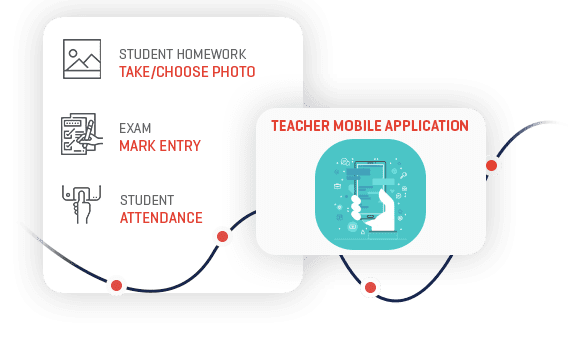 Teachers usually have extra workload after teaching that they often carry back home to finish. When these tasks are entering marks or making report cards, it is cumbersome to carry bundles of files and folders home. With this app, they can directly put the scores of students from their phone and can generate report cards from the software. Class teachers can also take attendance of students from their app just by ticking the boxes in front of the Student's name. Making these tasks digital gives them spare time to interact more with the students and improve the learning process. CAMPUSDEAN teacher mobile application is one of the best and most trusted as well secure app for the school teachers. 
CAMPUSDEAN is the best school management software.