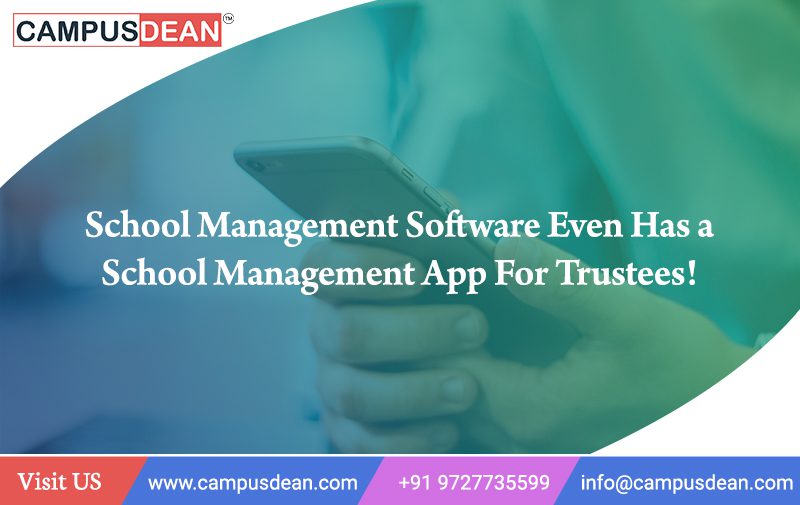 CAMPUSDEAN is the best school management software. This school ERP also has three separate apps for teachers, parents, and members of the management. These apps cater to all the needs of stakeholders of a school. In this blog, we discuss why the school management app of CAMPUSDEAN is the best school mobile app for schools.
Members of management have an immense responsibility. For running the school smoothly, regular information on all activities of the school is necessary. So, to get timely updates on finances and the workings of the school, they have to visit it. However, this system is not efficient and takes up a lot of time.
A trust has one school or multiple schools in its organization. It becomes difficult for managerial members to stay updated all at once. Hence, CAMPUSDEAN has made an amazing app for members of the school management. Trustees get updates on relevant information at all times with the help of this easy to use school app.
Benefits that trustees get by using the school management app of CAMPUSDEAN:
Correct information

Transparency of working

Timely and regular updates

Better and fast decision-making

Easy and fast access to information

Stop to wrongful tampering of data

Stay in touch at all times from anywhere
This mobile app for school management directly connects trustees with schools. It is the best school management app that allows getting updates on all schools in your trust. With one click, you can see student and staff profile and attendance, fees collected, and fees due. This app improves communication and information sharing.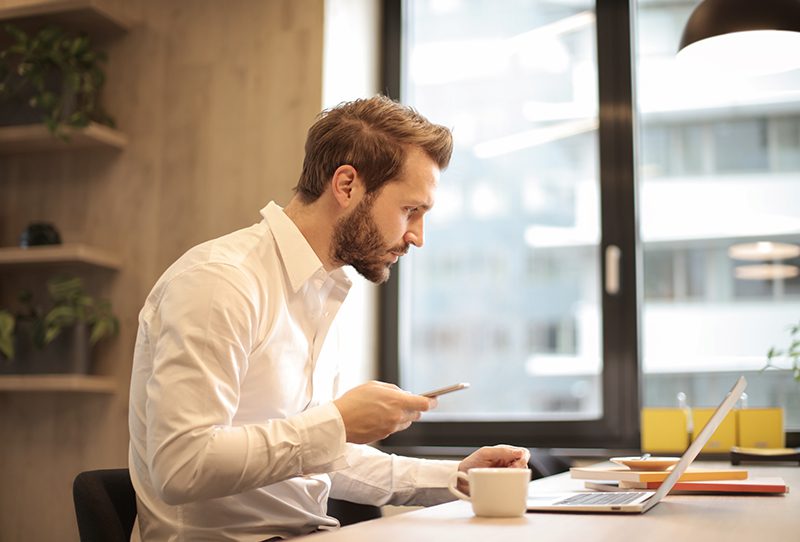 Features of the school management application of CAMPUSDEAN:
Attendance record of staff and students.

View student and staff profile on one click.

See details of the fee collected through bank and cash.

Information about all the schools in your organization.

Check the status of attendance of any class on any day.

See the name and timing of late coming staff date wise.

Instant information on the total collection of fees date-wise. 

View the details of the fees paid and fees due, in any session.

SA list of staff and their respective departments is also available.

See the status(approved, rejected, or pending) of leave requests.

The total strength of students in the form of graphs of all schools.

Option to view information on fees collected or due of all schools.

Management apps are useful and beneficial for members of school management. This app is connected to school management software. Any changes in the data at school, reflect on the app in real-time. It increases transparency and accountability in the working of the school.
You can see information from anywhere at any time because it is on your mobile phone. Along with CAMPUSDEAN school ERP, you get CAMPUSDEAN school mobile apps. 
However, to use these school apps, you need login-id. Firstly, download the relevant app from the play store. It is available on android play store. If your school is already using CAMPUSDEAN school ERP then contact the school admin to get the login-id. 
The school management application not only saves time but also helps school management to make correct decisions right on time. It removes any scope of miscommunication and delays in information sharing. It helps all members to take decisions unanimously. The school management application, of CAMPUSDEAN, is very easy to use. 
It is the best school application and if you want these advantages for your school or all schools in your trust then contact us at 9727735599. Or visit our website www.campusdean.com for a free demo of CAMPUSDEAN school ERP.